RAbout us
We are winegrowers F.I.V.I.
---
Being winegrowers F.I.V.I. means to cultivate our grapes, to bottle our wine and to personally take care of its sales trying to preserve, protect and promote the territory to which it belongs.
Our registration to FIVI (Italian Federation of Independent Winegrowers) fully expresses what we are and our way of working.
On the back of our labels you will find this logo: a winegrower with a basket of grapes on his head where his shadow takes the form of a bottle.
---
RAbout us
We are biodiversity
---
---
We are certified "Biodiversity friend", the first certification that evaluates the conservation of the Biodiversity in agriculture; the importance of protecting the extraordinary treasure that all living species on Earth represent.
This is for us an important and sought-after objective, which fully embraces our philosophy: "taking care of the soil where we cultivate the vines is taking care of our home".
RAbout us
We are cantine solidali
---
We are among the first supporters of the project "Cantina Solidale", a project which is a meeting point between the world of disability and the wine world of Valdobbiadene Docg.
Since 2019 we have been collaborating with 4 cooperatives of young people with disabilities in the territory, sharing their and our work to become promoters of sustainability and solidarity: added value to our wine.
Here you will find some photos of a series of handmade products, including beautiful boxes which embellish even more our Valdobbiadene Docg.

"Special artists for special wines"
---
For us at Rosanatale Azienda Agricola is family.

It is father Natale and mother Rosa who have cultivated for so many years the vine in the lands that were left by their parents, our grandparents. A special memory goes to our grandmother Giulia. Her hands were wrinkled and sore stricken, those ailments that are part of the age of wisdom; but to us grandchildren those hands called back all her stories. Stories of how only on foot or by bicycle she moved to reach the vineyards, of how all the work was made only by hand or with the help of what she called her beasts, cows and oxen (it was the very beginning of the twentieth century).

Let us reveal to you a little secret…. As children we did not always appreciate having to go to the vineyards with mom and dad and having to help them in small works, like removing the dry leaves around the grapes before the harvest, so that the grapes could breathe better. But as we grew up we discovered we had that very same passion; it is now us who remove the dry leaves and our children who aid us and snort…. What a wheel is life!

A continuous intertwining of experience and enthusiasm… and why not, even of some hostile looks!
---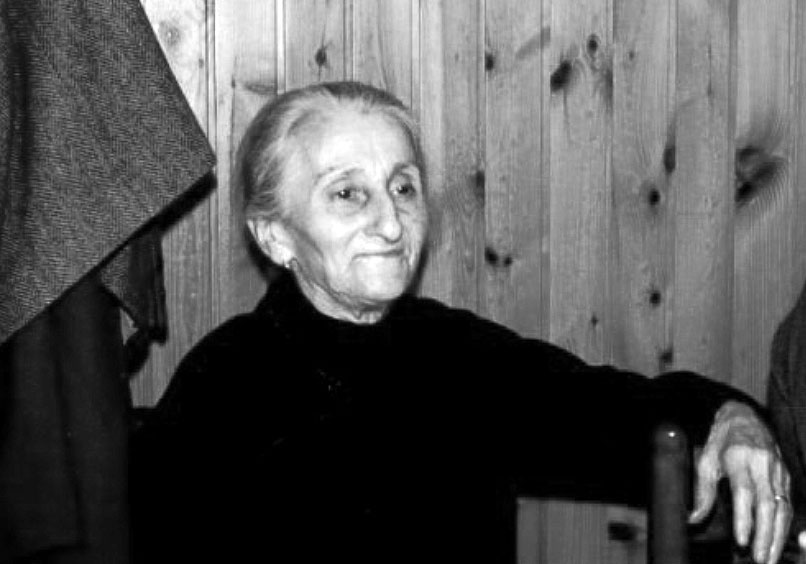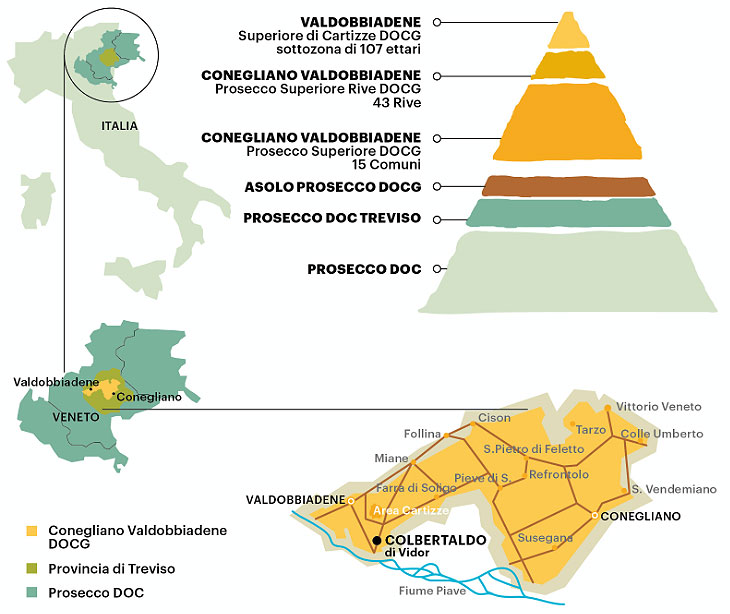 RAbout us
We are territory
---
It was the encounter between sea and mountain over millions of years that has shaped the lands on which today we cultivate our grapes. The first evidence of viticulture on the hills of Colbertaldo, a small fraction of the municipality of Vidor, dates back to 1500: more than five centuries of history and experience.
It is precisely those hills that have been recognized in 2019 UNESCO World Heritage Site for their uniqueness and beauty; intertwining between man and nature.
---